ACYO's 2016-2017 Season is about to open!  If you want to play orchestral music and share a challenging and enriching experience with the best young musicians in our area, click on the Audition Registration box and sign-up to audition!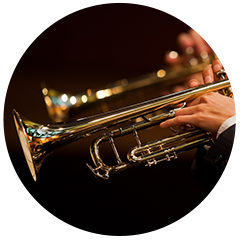 Welcome to the website of the Alachua County Youth Orchestra. The ACYO is currently the ONLY full orchestral experience for the youth of Alachua county. The orchestra has been in existence for over 40 years, providing free concerts for the residents of Alachua and the surrounding counties. The orchestra usually provides or participates in four concerts a year; Winter concert, Stop Children's Cancer concert, Spring concert, and the Meet the Orchestra/Fifth Grade concert. It may participate in other events as opportunities arise.
History Project
LEARN MORE
Oral History Project
Find out more about our Oral History Project
Merchandise
T-SHIRTS, CD'S, AND MORE!
Merchandise
ACYO merchandise will be available soon!